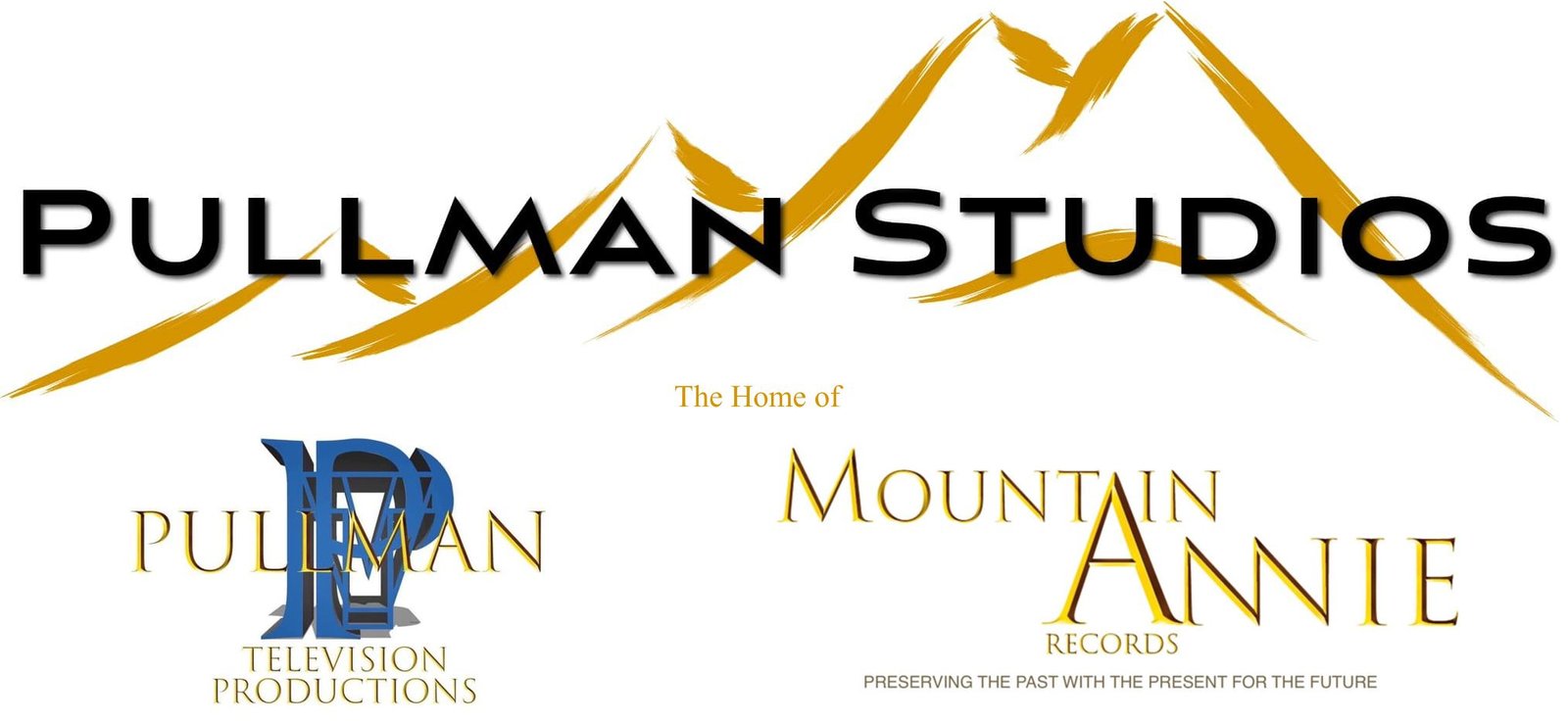 About Pullman Studios

Pullman Studios are located on the eastern edge of the Okanogan Highlands in Northeastern Washington state just twelve miles south of the Canadian Border. We are within a day drive of Seattle, Portland, Spokane and Vancouver, British Columbia. We are accessible by air through the nearby Ferry County Airport, or directly by helicopter to our own onsite landing pad. There are numerous motels and RV parks in the area for accomodation.

Located at 3100' altitude our rustic mountain facility includes two small studios, a master control room, and a carpentry shop. We are not state of the art; just the opposite specializing in audio and video format conversion, restoration and enhancement. We are however specialists in LIVE recordings in house and outside. That means you bring your own equipment and instruments, and we record your true performance. We are fully radio and television broadcast operation capable in 1080HD, as well as full frequency analog mixing, with retention in analog and digital formats. We can handle every aspect of media from research to promotion.

Pullman Studios is operated by Pullman Studios LLC and the end result of 50 years experience in the music business, the broadcast industry, and over 27 years experience on the World Wide Web. Our staff has experience ranging from on stage performances, running nightclubs, radio and television production, graphics and publishing, to producing award winning recordings. In August of 2019 we purchased what is now known as the Storybook Mountain Ranch complex, which included several buildings. A cabinet maker and racing boat builder built the facility in the late 1980s. Over the winter of 2019 to 2020 renovations were started on master control and the studios. Despite the Covid19 restrictions and limitations, operational status of the complex began in early 2021, and improvements are scheduled to continue as resources become available.

Pullman Studios is also the new home of Pullman Television Productions, and Mountain Annie Records, audio/video and audio releases respectively, whether in house or on the road live events. We are also a partner with Pacific Copywriting, the Glenda Project Severe Weather Research Institute, the G-MAN Radio Network, BayouCanada.ca and Inetprogramming Jamaica.

So whether you are siimply looking for some help with current projects, or you would like to have a full service experience with product development, we can handle all your needs. Our various specialties include live and recorded radio and television performances, podcasts, commercials, promos, documentaries, news and weather clips. We are fully remote capable, with rates you can work with. If you have any questions feel free to contact us at any time - we never close. Pullman Studios is a constant work in progress as we continue to add equipment and upgrade of physical operations. Get in touch with us to start your new adventure.