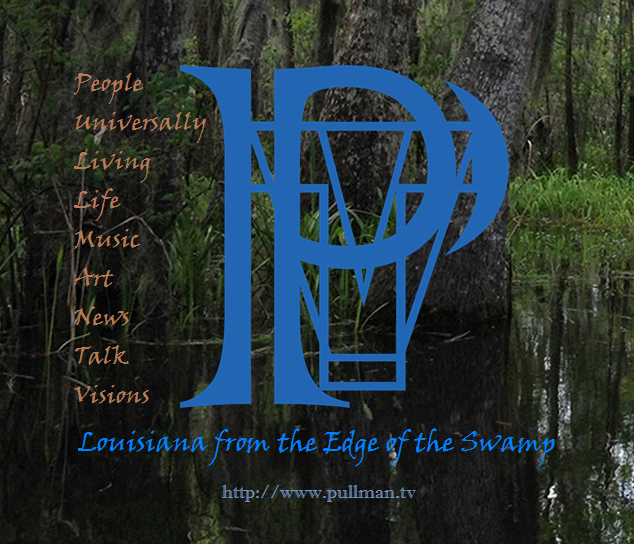 PULLMAN.TV PROGRAMMING
VIEWING OPTIONS
PULLMAN.TV utilizes Video Streaming Technolgy that can be accessed over the Internet from a number of devices in the home, office, and while mobile including tablets, cell phones, computers, smart tvs, and more. We supply programming with auto-bandwidth adjustment to give you the best HD quality for viewing and listening with your connection.
---
PULLMAN.TV HD1080i VIEWING
Program Stream
Select the banner below to activate viewing:

OR Cut and paste this url: http://75.131.65.2:90/stream.ts into the Network Stream Field of your video player.
In order to view our programming you may need to download a Video Player Application. As an example, the VLC player which is available at no cost for computers can be downloaded from http://www.videolan.org. After the application is installed select Media, followed by Open Network Stream: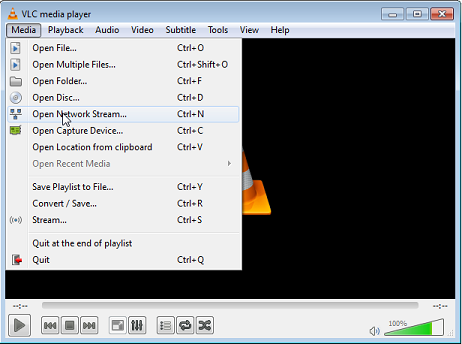 Then enter our URL into the field and select the Play button.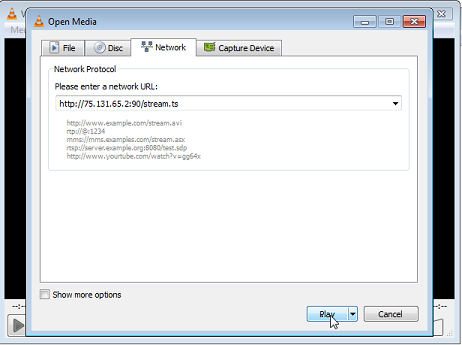 You will then be able to view our programming!
Our .ts Format Advanced Technical Explanation
(Summary from Wikipedia)
PULLMAN.TV currently uses a MPEG transport stream (TS) format for IPTV broadcast. A Transport stream specifies a container format encapsulating packetized elementary streams, with error correction and stream synchronization features for maintaining transmission integrity when the signal is degraded. Transport streams differ from the similarly named program streams in several important ways: program streams are designed for reasonably reliable media, such as discs (like DVDs), while transport streams are designed for less reliable transmission, namely terrestrial or satellite broadcast. Further, a transport stream may carry multiple programs.
DRIVING OR BANDWITH USAGE RESTRICTIONS?KEEP PACE WITH SIMULCAST AUDIO ONLY
STREAMING AUDIO OPTIONS
If you want our server to automatically select the type of stream you will receive, then select the link marked .m3u output AUTOSELECT CHOICE Or you can use a specific stream format. Select the stream type link you wish to use below. Supported stream types are .asx, .m3u, .mp3 and .pls. Please be aware that not all of these links will work on all computers. This is an advanced option only. In most cases you will be better to allow our server to select the stream for you. Broadband Audio starts at Studio Quality 190Kbps.
---
BROADBAND STREAM
Use these links for a Broadband Connection

.m3u output AUTOSELECT CHOICE - http://75.131.65.2:88/broadwave.m3u?src=1&rate=1

.pls output - http://75.131.65.2:88/broadwave.pls?src=1&rate=1

.mp3 output - http://75.131.65.2:88/broadwave.mp3?src=1&rate=1

.asx output - http://75.131.65.2:88/broadwave.asx?src=1&rate=1
DIALUP OR BANDWITH USAGE RESTRICTIONS STREAM
Use this link to listen on a dialup connection or if wish to minimize your bandwidth usage on a Cell Phone or similar connection. NOTE: THIS CONNECTION DOES NOT ELIMINATE BANDWIDTH USAGE! It simply uses less of it than the Studio Quality Links.

DIALUP STREAM - http://75.131.65.2:88/broadwave.m3u?src=1&rate=0

©1994-2015 PULLMAN.TV & PULLMAN.NET
All Right Reserved Celebrating 21 Years of Our Website Presence on the World Wide Web
RETURN TO HOME PAGE